A Beautiful Synergy: Student and Athlete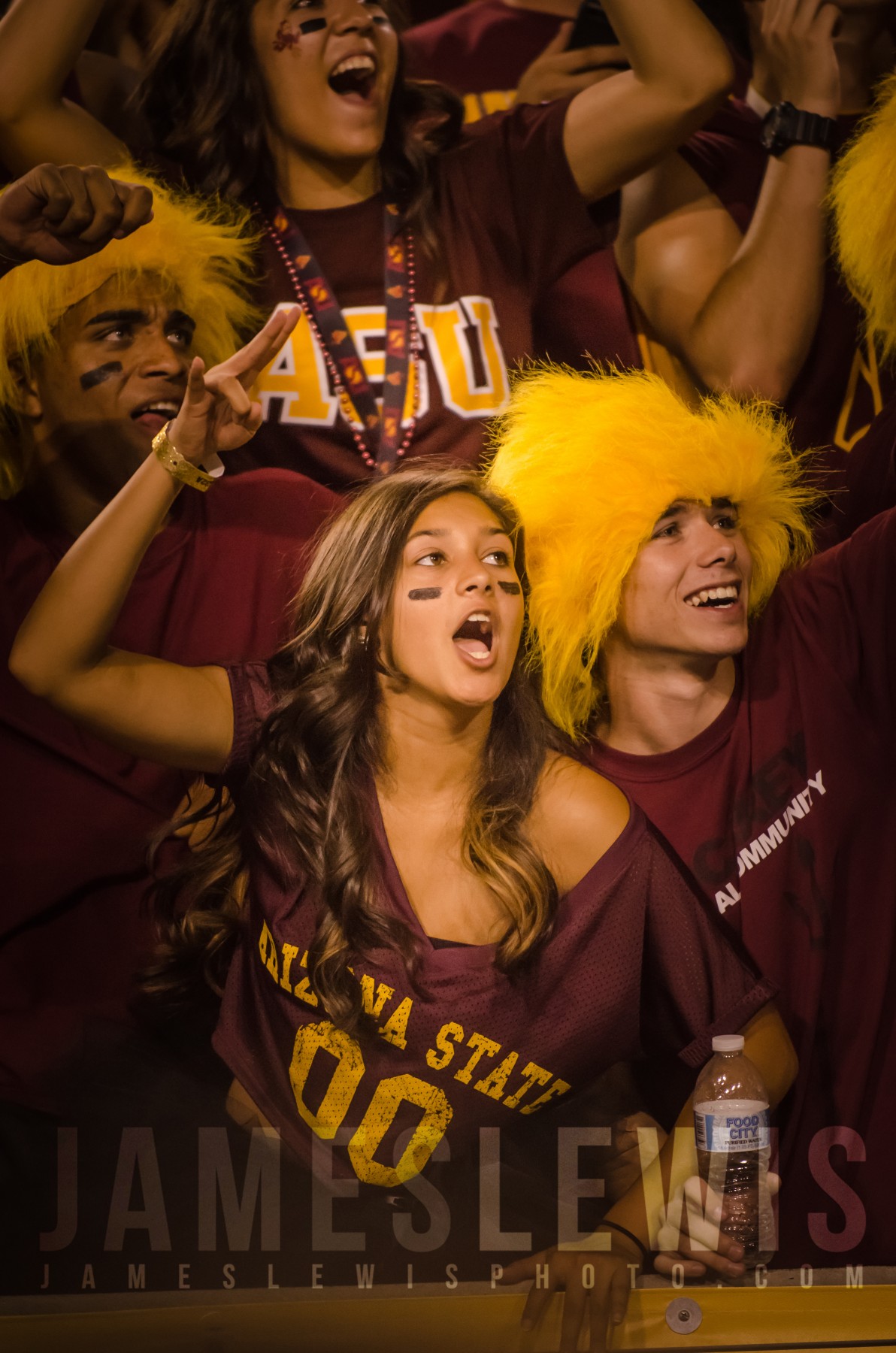 For nearly 25 years I've been an avid supporter of ASU Athletics
As a Arizona contemporary portrait photographer, I do take the time to shoot things other than studio portraits. I can remember in vivid detail Pat Tillman and ASU Football's 1997 undefeated season which concluded in a painful 3-point loss to Ohio State in the Rose Bowl. As an instructor, every summer I've had the privilege of working with student-athletes getting prepared for the fall semester & season (Football, Men and Women's Basketball, Soccer, and Volleyball). These young men and women take on a grueling summer schedule; they begin the day conditioning & lifting weights followed promptly by a full day of classes... they spend the evening working with their team, ...and finally conclude their twilight hours digging into their academic work. For incoming freshman in particular, this is an insanely challenging transition.
Since the arrival of head football coach Todd Graham, I've noticed a dramatic change in the culture of student-athletes:
they are arriving 20 minutes early to my morning classes (this was rarely the case years ago),
they turn in everything days in advance of deadlines (this never happened before),
and they demonstrate an assertive drive to ensure the quality of their work rises to high expectations.
The media has noticed that ASU football has become more disciplined on the field compared to ASU's previous program (i.e. fewer penalties ).
The NCAA is noticing Sun Devil student-athletes' GPAs are on the rise as well.
[Check out this video on Student-Athlete's highest GPA ever.]
As an educator who focuses his efforts on behavior and perceptual change, this is a dream come true. It's exciting to work within a culture that believes in pushing athletes to be better in the classroom knowing it will make them better on the field and pushing them to build character on the field knowing it will make them more successful in the classroom.
---
What a beautiful synergy!
---
(Images © James Lewis)
---